A design guided by sustainability, aesthetic, environmental respect and for human beings.
We are committed to offer affordable, innovative, and sustainable products that resist throughout the seasons. Our goods are produced with respect of the nature and Human rights. We are aware that the road is still long and that everything is perfectible but, our goal is to be an eco-friendlier company.
Made-to-order production
For over 15 years, Espace Ombrage has been committed to manufacturing more accurately. All our Acryl 300 and Australe 340 sails are made to order. By ordering from Espace Ombrage, you can be sure to receive quality products, and also contribute to responsible manufacturing. 
Sustainable products
We design our products to be EASY TO USE AND DURABLE.
Thanks to a UV filtration between 90% and 97%, our shade sails contribute to reduce the heat in the houses. 
They stop direct sunlight, act as a natural air conditioner and therefore limit electricity consumption.
Our sails are designed to BE DURABLE.
- Our roller sails can be stored away and prevent damage from the weather.
Less risk to the sail = durable product.
- Our tension systems at each corner ensure that your sail is properly tensioned for extended use.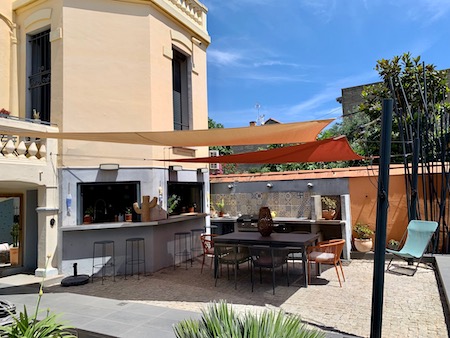 All our sails are made with RECYCLABLE MATERIALS:
- Acryl 300 is made of acrylic, waterproof, fast drying, anti-bacterial, anti-stain, breathable, solution dyed and Oeko tex standard 100 labeled.
- The Solar 200 is made of coated polyester that also protects against rain.
-The Australe 340 and Australe 220 are made of high density polyethylene, Greenguard certified for low chemical emission and phthalate free.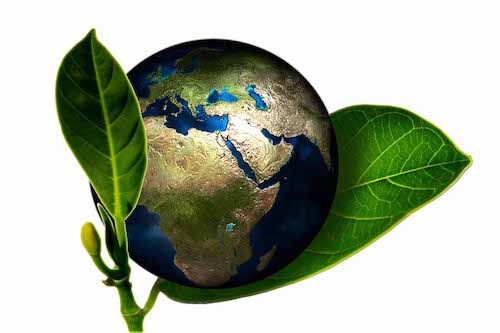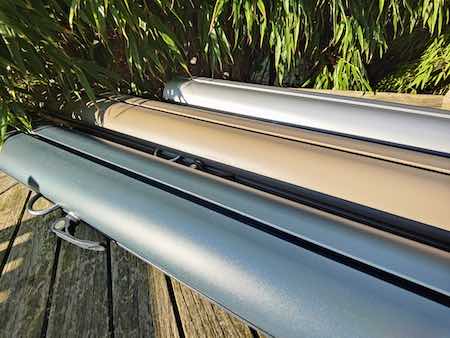 Our adjustable poles are made of durable aluminum. This environmentally friendly aluminum reduces the harmful effects on the environment by 95%, and the choice of a durable aluminum pole reduces CO2 emissions. Imagine that one Espace Ombrage pole reuses 730 recycled cans! That's a lot for one person . 95% of our packaging is recyclable cardboard or kraft paper and is made from 70 to 98% recycled materials.
We give a second life to our FABRIC SCRAPS by making the sample material ranges that we send you. 
Espace Ombrage is made up of a committed team, concerned about the quality of its products and the successful completion of its customers' projects. We select our partner suppliers and give preference to companies on a human scale with whom we work on a long-term basis. We work in confidence, respecting the teams who are at work every day to accompany us, and listening to them so that their work is done in the best possible conditions. We favour proximity and local products whenever possible. Our supplies come from France, and from inside and outside Europe. All our products are assembled in France. We have been working for many years with establishments and services of help by work (ESAT). These medical and social establishments of protected work are reserved for people with disabilities. They make some of our components and assemble our accessories. We are happy to participate in this human adventure with the teams and supervisors. The whole team is at your disposal to accompany you.