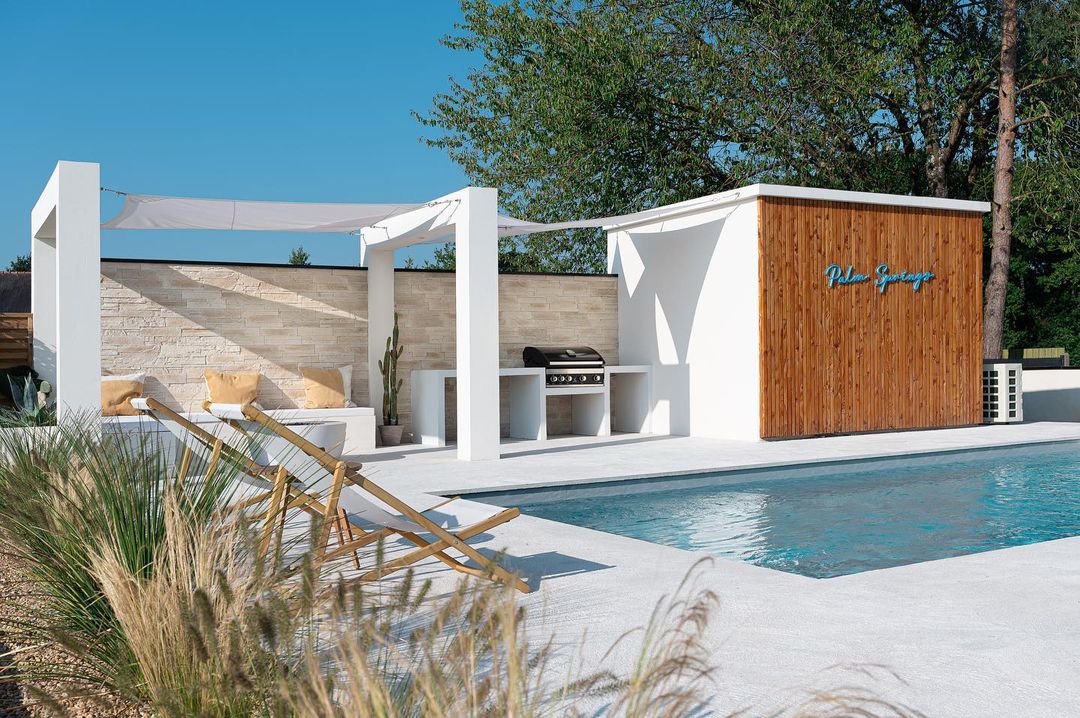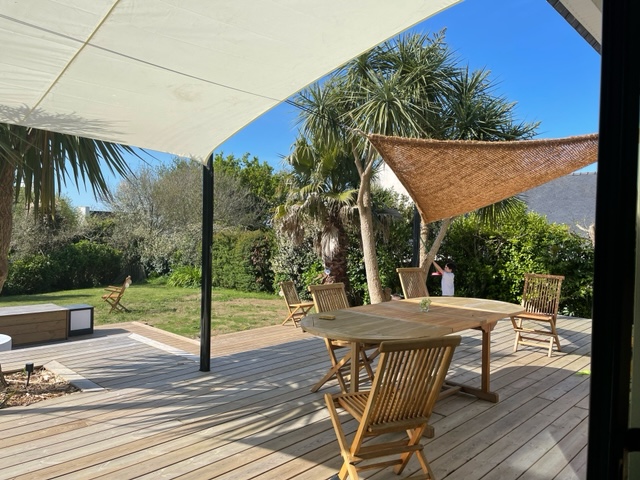 Our water-repellent fabric shade sails
 The  waterproof shade sail  is designed in a water repellent fabric, guaranteed for five years, using the processes of nautical manufacturing. The water does not cross but slides over its entire surface to have a terrace and garden furniture effectively protected. Among the shade sails with water repellent fabric, the Acryl 300 range offers a shade cloth exclusively made of acrylic and equipped with a stain-resistant system.
The classic Acryl 300 range is simpler, but also protects from the sun and rain. Filtering 97% of UV, it has the same capabilities as a tarpaulin while having a natural fabric appearance thanks to its acrylic finish. 
The Acryl 300 sails are custom-made to better suit your configuration and needs. Because of its lower wind resistance than the Australe finish shade sails, we recommend a reel configuration that will allow you to fold the shade sail in just a few seconds. If you need more information about this range of solar canvas, do not hesitate to contact us or to request a sample .