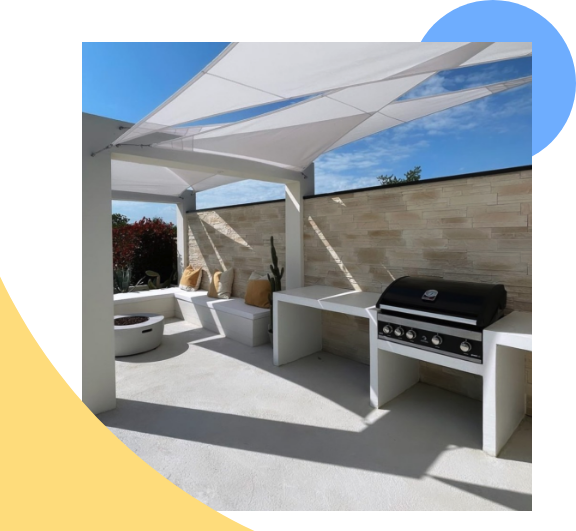 Particular implantation or unique wishes?
Choose a made to measure shade sail!
A custom made sail will be made according to your fixing points and will optimize the shading on your terrace. Custom shade sails can be made of different fabrics: waterproof shade sails to protect against rain or openwork shade sails to better resist wind and let light through. Both types of cloth provide the same protection from UV rays. We manufacture triangular, rectangular, trapezoidal or diamond shade sails in our workshop, depending on your requirements. Please note that a 4-sided sail will provide more shade than a triangular sail. You can also overlap several sails to create a dynamic look.
There are options on custom-made sails: with a manual roller system or with a motorised one. These options can be decided at the time the sail is designed. All these shade sails are fixed with tensioning systems between walls, between wall(s) and mast(s), or between masts.