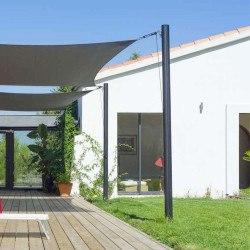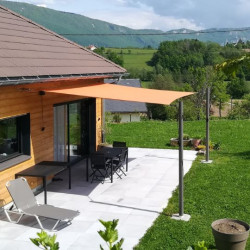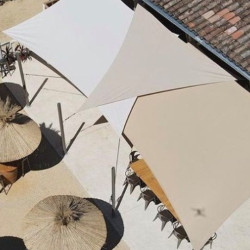 Poles kits for shade sails
Our fixing kits include all the necessary material to mount your shade sail in the configuration you want. 


This makes it easy for you to choose and ensures that you don't make a mistake.
Adjustable masts are the easiest solution if you are looking to fit a shade sail but do not have a wall nearby.
With a height of 2.5m or 3m, there are two types of poles: angled at 82 degrees or straight. 
The wall mountings allow you to attach a corner of the shade sail directly to a wall.
Thanks to the ropes and pulleys, the tension provided is excellent. 

Check out our fixing kits.
Explore the shaded terraces of our customers!