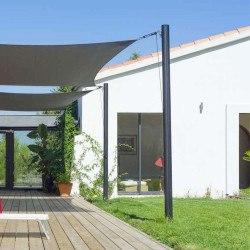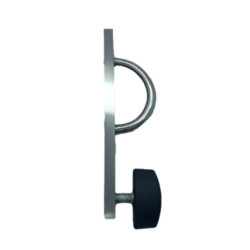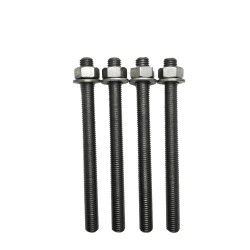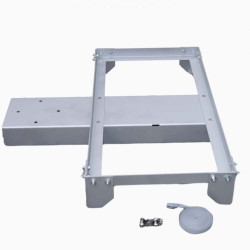 Fixing shade sails to poles
The adjustable pole: This is the most efficient way to attach your shade sail if you don't have a wall nearby.
We have three types of masts: masts to be sealed, masts to be screwed and masts with wall plates.
Espace Ombrage masts are 260cm long and you can choose between a vertical or an 82 degree inclined position.
The three colours available are aluminium, anthracite and brown.
The slide: The adjustable mast slide allows several sails to be fitted to one mast.
It also allows the height of each sail to be adjusted independently to maximise its shading space throughout the day.
The shroud: This accessory balances the different tensions when attaching multiple shade sails to a single mast.
These shrouds are available with both hard and soft ground attachment.
You can directly adjust the height of the attachment to create an effective and optimized shade
Explore the shaded terraces of our customers!