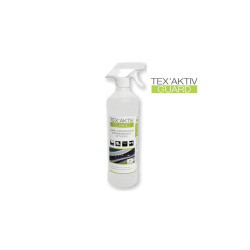 This category includes products and accessories to maintain your shade sail. 
The cleaner removes stains and removes bad odors from your shade sails. It is therefore the ideal product if you want to improve the life of your shade sail. 
The waterproofing is used here to reinforce the waterproofing power of our Acryl 300 range. Odorless and colorless, it restores vibrancy to the sail and prevents water and grease from penetrating while providing protection against stains and fouling. 
The protective cover is the ideal cover for your masts during the winter. You will have a protection in PVC of quality allowing a transport and a simple packaging. 
The  storage bag is the solution to winter your shade sail. With a capacity of approximately 120 liters, it is suitable for all shade sails and provides good protection against winter temperatures and humidity. 
Explore the shaded terraces of our customers!