Create an account
Enter your email and password to access your account
I am already a customer?
Log in with your login details
Identify yourself
Enter your email and password to access your account
Don't have an account?
Fill out the form to get your account
Shopping cart
There are no more items in your cart
Total (tax included.)
€0.00
Custom Protective cover for your roller shade sail
Shipping time : From 1 to 2 weeks

Waterproof

Wintering
Shade sail storage and maintenance
This cover is ideal for storing and protecting your roller shade sail. A custom-made product that ensures maximum protection for your installation.
Description
This custom made coated polyester cover is specially designed for sails with a furling finish. It keeps the sail safe when rolled up and is ideal for protecting your sail. It is closed with velcro.

To choose the right size, take the dimensions of the furled sail (length/circumference) and then select the cover with the correct dimensions.
Which cover to choose for your furling sail?
Protect your reefing sail once it is furled, for example during the winter.

The length is the length of the reefed sail stretched from the swivel to the reefing gear and the circumference is the (largest) circumference of the reefed sail. Do not order a cover until you have calculated the measurements required for your order after installation.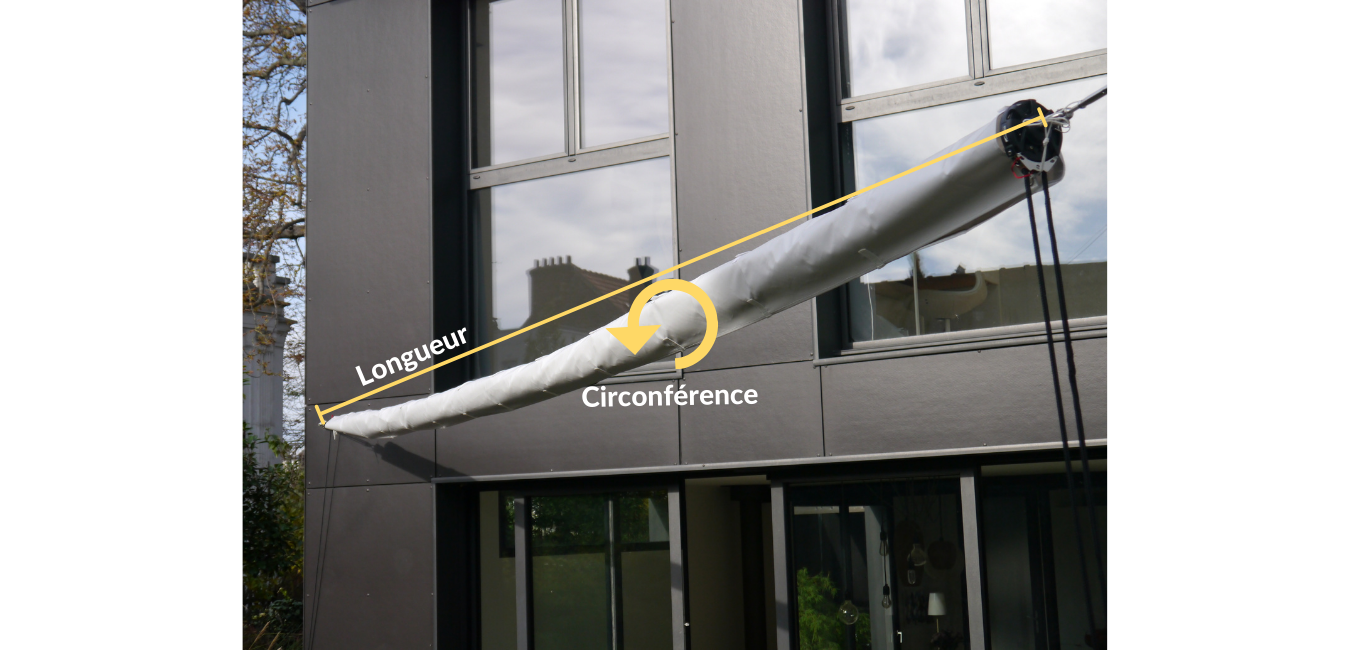 Always choose the slice that is larger than the size of your roll-up sail (e.g. roll-up sail size 459 x 56 cm - choose cover 500 x 60 cm).
And if you discover other products?